Renovated in 2014, modern and comfortable rooms and restaurant. Car parking available, free WIFI. Conveniently situated for sightseeing, looking for souvenirs, restaurants and nightlife.
History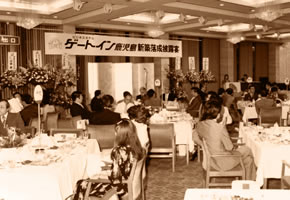 The hotel first opened in 1983, and it has provided a comfortable place to stay for many guests. In 2014 renovation was carried out to provide a more modern up to date facility.

Hotel logo and Sakurajima view point (Appearance)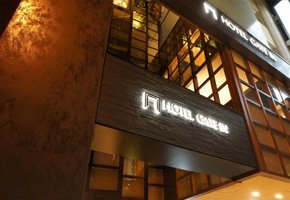 With the renovation carried out in 2014 came the new logo for the hotel. The design represents a "GATE" which as you approach will welcome you to the hotel.
The hotel has an excellent view point of Sakurajima from the 10th floor.
Front & Lobby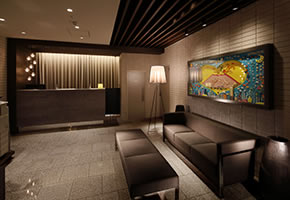 The recently renovated reception area provides a welcoming ambience to the hotel. With its small aquarium, bespoke Sakurajima wall design, display of Satsuma Kiriko traditional glassware and seating, it has been designed with a feeling of comfort and relaxation in mind. Free coffee and WIFI is provided, just ask the friendly reception staff.